Color : graphite black
Body made of 2mm thick sheet steel
Top made of 3-4mm thick sheet steel
Built-in hot water boiler for a central heating system.
The combustion chamber is equipped with heat resistant ceramic glass.
Cast iron grate.
Front damper for controlling the air supply
Metal door handles.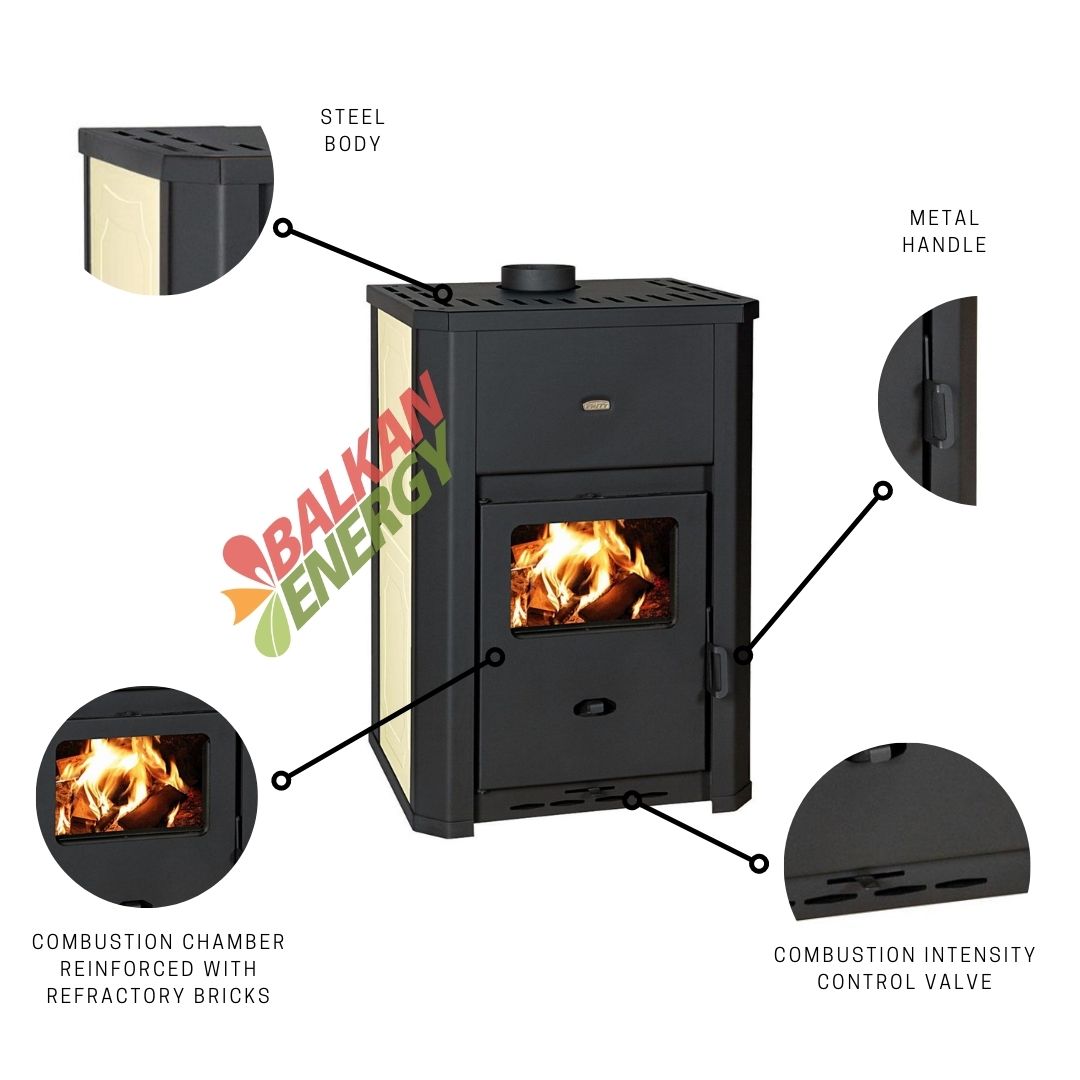 WARNING!
- Not to be fired when not connected to radiators / fan convector heaters. Burning wood in the fireplace without water in the boiler will cause it to crack and subsequent loss of the guaranty.
Achieving the desired heat output depends on:
the selected fuel with the necessary caloricity and humidity
its subsequent kindling and refueling
the regulation of the primary and the secondary air
the regulation of the draught
the organizing of effective air heat exchange, etc.
Recommendations
- We recommend the installation to be done in an open type system.When connected in closed circuit system it must be fully protected using safety valves for temperature and pressure up to 1.5bar. All elements of the installation must be protected from freezing. In installation with forced ciculation we recommend the pump to be backed-up by a UPS.
- In case of presence of copper in any part of the plumbing installation the fireplace must be protected from electrolysis by installing a magnesium anode or other protective system.