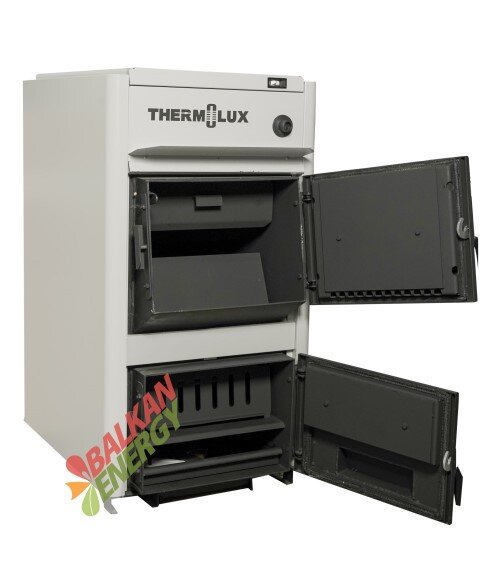 TKU3-W

PRO
Three-horizontal-pass hot-water boiler primarily aimed to burn wood logs or biomass bricks.
Boiler is produced following the European guidelines EN 303/5 and it fulfills the EC regulation 2015/1189.
Large feeding door makes this boiler especially suitable for firing long wood logs (up to 500mm). Nominal heat output is given for wood logs of caloric value 15 MJ/kg. It can also efficiently burn wood pellets with an additional pellet burner attached to the lower door.
Boiler is made of 5mm thick steel. Parts which are less exposed to the heat are made of 3 mm and 4 mm thick steel.
Included are the cleaning kit, thermometer and a circulation pump thermostat.
Boiler body and jacket are delivered separately and should be mounted on the spot by the installer.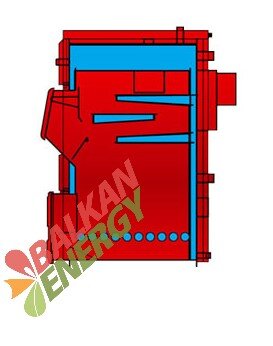 Illustration of the cross section of the boiler