Color : graphite black
Body made of 2mm thick sheet steel
Combustion chamber lined with firebricks that accumulate heat and increase burning temperature.
The combustion chamber is equipped with heat resistant ceramic glass.
Cast iron grate.
Front damper for controlling the air supply
Smoke damper for adjusting the flame intensity
Wooden door handles.
Built-in compartment to store and dry moist wood.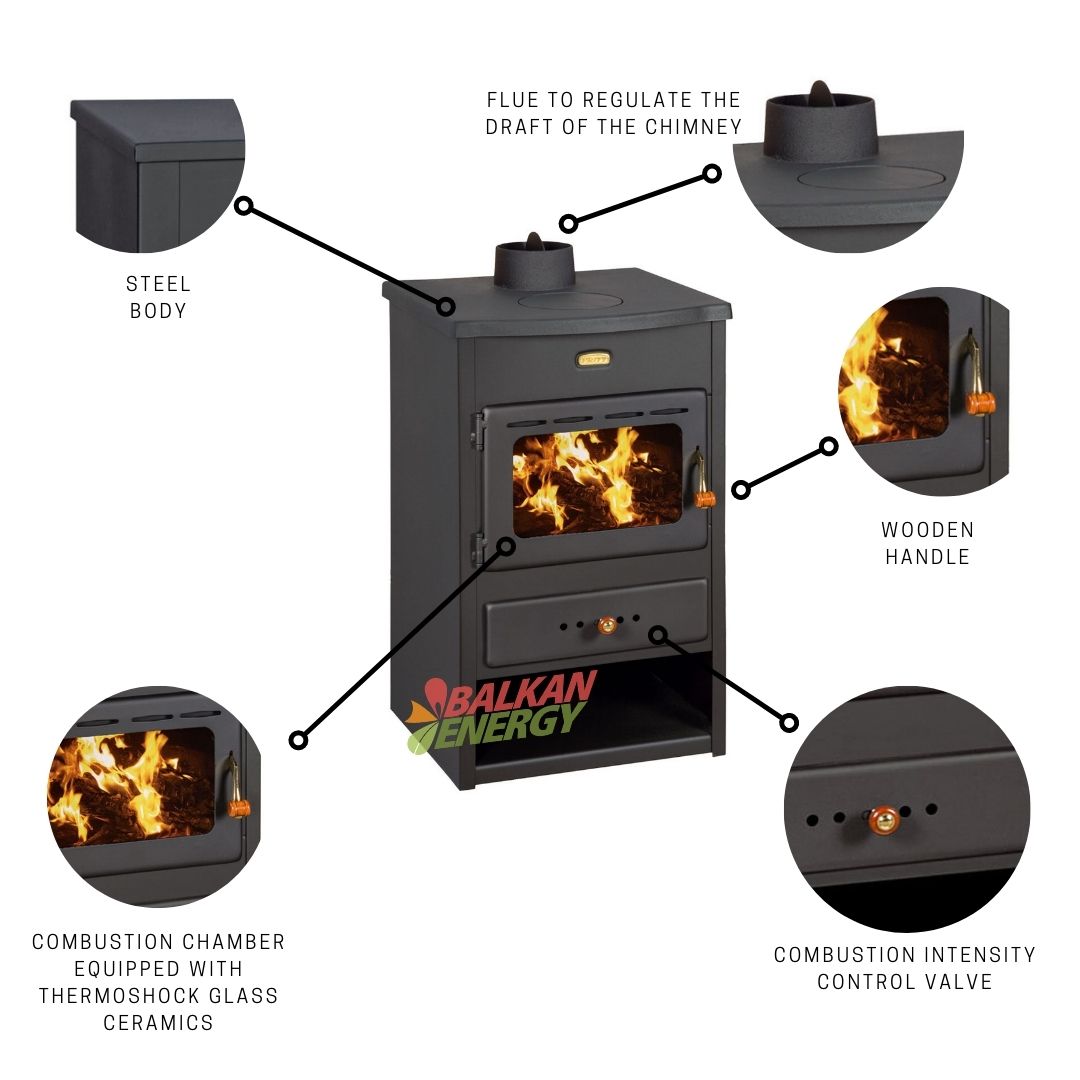 Achieving the desired heat output depends on:
the selected fuel with the necessary caloricity and humidity
its subsequent kindling and refueling
the regulation of the primary and the secondary air
the regulation of the draught
the organizing of effective air heat exchange etc.