Accumulates the heat generated by solid fuel boiler, solar heater, heat pump or any other source; recommended for every central heating system.
Ensures the optimum operation and efficiency of a solid fuel boiler, permitting the functioning at nominal power output, even when the heating of the premisses does not require all the heat energy produced thereby.
Produced heat is accumulated and stored inside the buffer tank like hot water and can be used even when the boiler itself has cooled down.

Modifications and sizes, in liters:
300, 500, 800, 1000, 1500, 2000, 2500, 3000, 5000


Product features:
Removable high efficiency insulation with thickness 100 mm and outer casing of PVC with RAL 9006 color
Multi-position mounting of temperature sensor
Primer coated on the outside of the tank
All threads are internal
inlet / Outlet connections - at 180 degrees
Easy installation
Optional kit for electric heating with nominal power 3kW, 4.5kW, 6kW or 7.5kW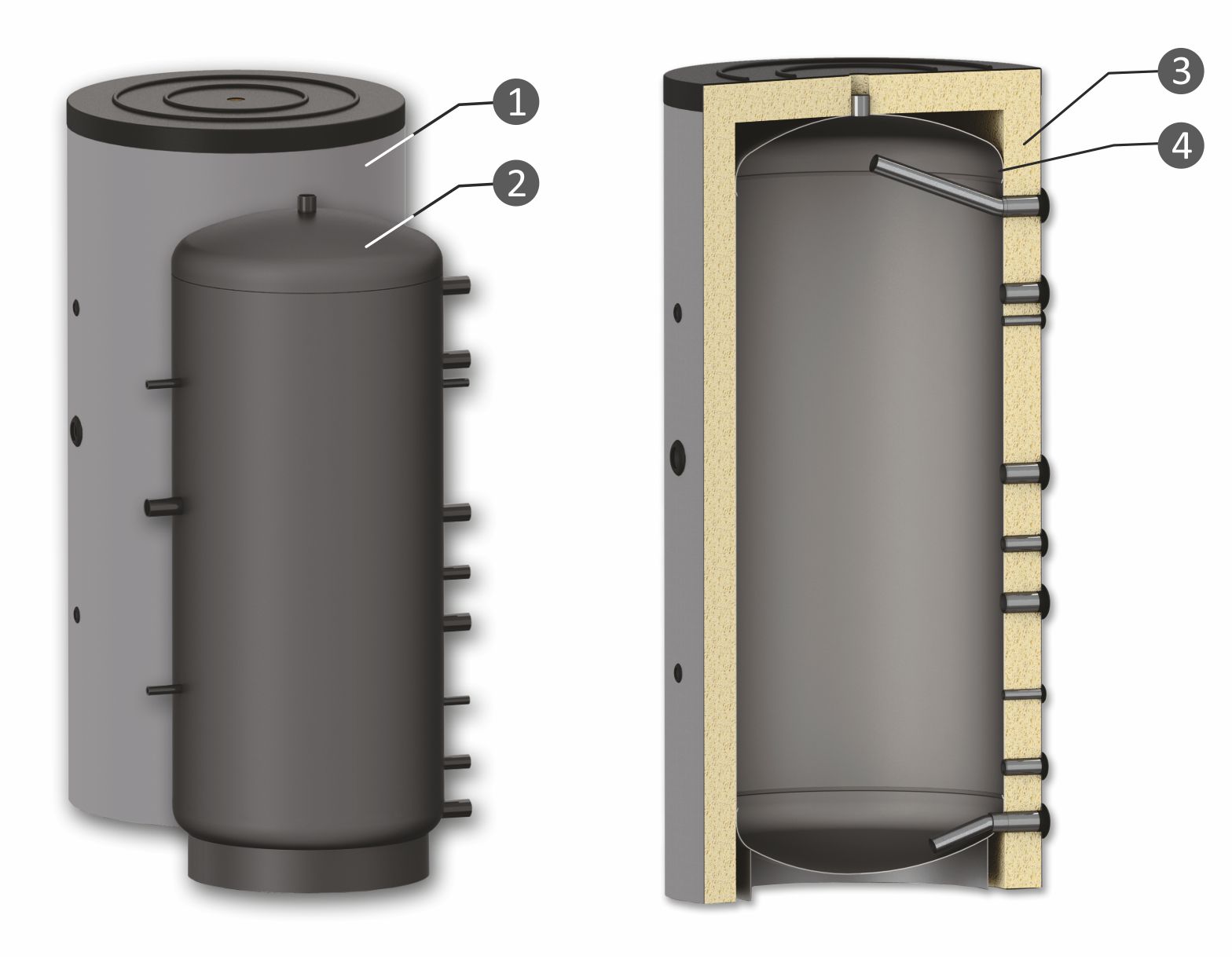 1. Aesthetic PVC jacket with color RAL 9006
2. Primer coated outer surface
3. Removable insulation
4. Water tank of low-carbon steel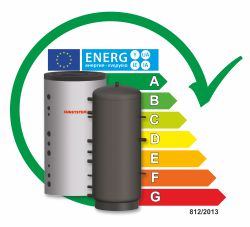 Energy Efficiency Directive 2010/30 /EU,
Regulation 812/2013:

Class E - capacity from 300 to 500 Liters;
Class Е - capacity from 800 to 1000 Liters;